Mar 11, 2014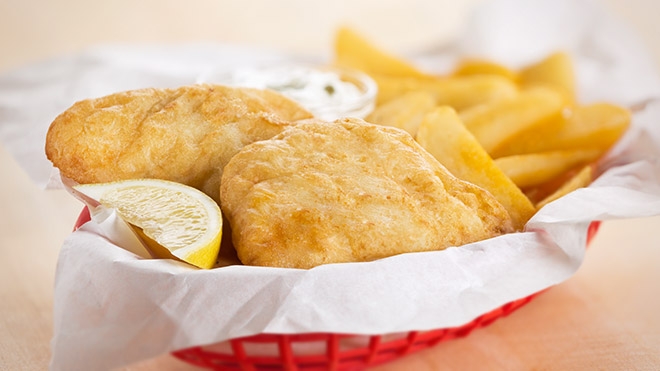 Explore / Recipes
English Fish & Chips
A Classic on Both Sides of the Pond.
Ingredients
1 bag of Matlaw's Pubstyle Cod (Keep frozen until ready to use.)
1 bag of your favorite fries
Directions
Preheat oven to 425°F.
Arrange frozen fish on crumpled aluminum foil or lightly greased baking sheet.
Bake for about 30-35 minutes until crisp.
To check if the fish is cooked, flake the fish with a fork at the thickest part.
Flesh should be opaque and flake easily.
Heat and serve.
Tip
For a classic British meal of Fish 'n Chips; serve our Pubstyle Cod fillets with fries and malt vinegar (or if you prefer, ketchup!) Cooking on crumbled aluminum foil will help prevent sticking.