Nov 25, 2014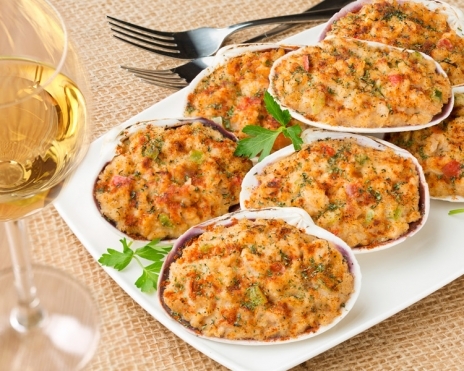 Party in a Pinch
The holidays are upon us, and at any moment, friends and family may want to stop by unexpectedly to celebrate. If the thought of a last minute gathering has you panicking, don't despair! It's easy to throw together a last minute holiday party with little to no effort - you just need to have the right essentials on hand!
No holiday party is complete without delicious appetizers. But where can you whip up finger foods your guests will love on limited time? If you already have Matlaw's New England Style Stuffed Clams on hand, you're set! Simply pop these in the oven for 30 minutes, and serve right in their natural clamshell (which makes the perfect serving dish!). These tasty appetizers will have your guests raving and coming back for more.
To whip up a holiday meal with little preparation, keep Matlaw's Salmon Fillets along with bags of your favorite vegetables in your freezer at all times. When guests come knocking at your door, simply turn on your oven or light up the grill, and in 30 minutes you will have a delicious meal that your guests will be wondering how to replicate at their next party or event!
Not only will your guests' taste buds be thrilled with your meal selections, but health conscious guests will love that they can celebrate with a meal packed full of heart healthy omega-3 fatty acids that's also low in calories and high in filling protein!