Mar 25, 2015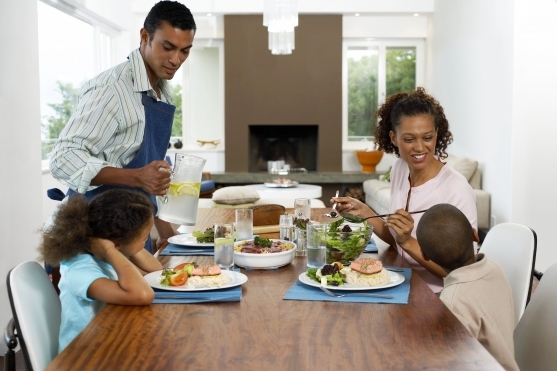 Celebrate National Nutrition Month with Family Fish Nights!
It's National Nutrition Month! Why not celebrate by doing something that can improve the health of your entire family - eating more fish! If you are like many families, you probably eat fish less than once per week. That means you are missing out on a great source of lean protein and heart healthy omega-3 fatty acids. If you have been avoiding fish because you think it will be hard to prepare, or think your family won't like it, you are in luck! Making a delicious seafood meal that everyone loves doesn't have to be hard. In fact, with Matlaw's, it can be the easiest, and tastiest, meal you make all week.
Matlaw's line of seafood products takes the guesswork out of preparing great tasting fish. From Salmon Fillets to the classic New England Style Stuffed Clams, they offer an option that will satisfy every member of your family. Fish connoisseurs will love the fillets, and kids can't resist the Coconut Popcorn Shrimp. And who wouldn't love the Bacon & Cheese Stuffed Clams, which are perfect for serving in celebration of National Clams on the Half Shell Day on March 31st? And it couldn't be easier to prepare. Simply preheat the oven (or grill), bake the salmon fillet or clams, and you are done. It really is that easy! Pair with the vegetable and side dish of your choice, and you are ready to have a great tasting meal your family won't forget. So take the guesswork out of dinner and boost your family's health with an easy meal from Matlaw's. Which fish will you have tonight?