Mar 19, 2014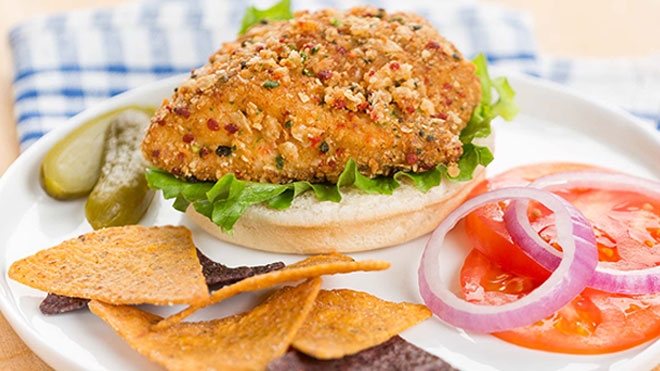 Explore / Recipes
Southwest Tortilla Sandwich
Ingredients
Matlaw's Southwest Tortilla Cod
1 large French baguette, cut into 3 servings
12 tomato slices
8 romaine leaves, chiffonade
1 small red onion, sliced thin
Directions
Keep frozen until ready to use. Preheat oven to 425. Arrange Matlaw's Southwest Tortilla Cod (frozen) on crumpled aluminum foil. Bake for about 30-35 minutes until crisp. To check if the fish is cooked, flake the fish with a fork at the thickest part. Flesh should be opaque and flake easily.
Spread mayonnaise on both sides of toasted bread with a rubber spatula. Layer some romaine on the bottom, then top with Matlaw's Southwest Tortilla Cod, sliced tomato, red onion and then finally, a little more romaine on top. Add top portion of bread to make a sandwich.
Tip
Cooking on crumbled aluminum foil will help prevent sticking.