Mar 13, 2014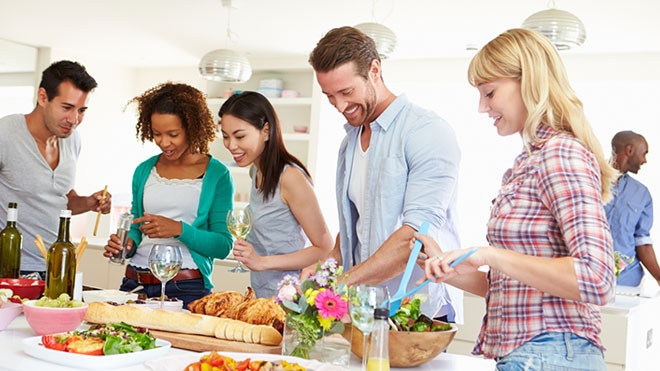 A brief, yet delicious journey through Latin America's favorite seafood dishes
Authentic Latin American cuisine has made its way north across the border in recent years and many of the trendiest dishes feature seafood. No wonder given all the deliciously fascinating flavors and methods of preparation; many originally brought to the New World by European flotillas of explorers and settlers. Latin America is vast and encompasses Central and South America from northernmost Mexico all the way to the bottom of Argentina.
Included as well are the Caribbean nations of Cuba, the Dominican Republic and Haiti. Not only does each country have its own "take" on classic European seafood dishes, there are fiercely defended local variations on every theme as well. Chili is as famous for its Caldilo de Pescado as Brazil is for its Moqueca — two distinctly different variations on fish and seafood stew. And even Brazilians argue over Moqueca Capixaba vs. Moqueca Bahia. The first is made with olive oil, the second palm oil. Moqueca Bahia always has coconut milk. Moqueca Capixaba — never!
As with all cuisines, local and regional ingredients and spices determine the flavor profiles of the dish. Peru's glorious Arroz con Conchas (rice with scallops) features a tantalizing combination of garlic, onion, white corn, aji amarillo (yellow chili pepper) and cilantro while Ecuador's Arroz con Camarones (rice with shrimp) gets its smoky kick (and yellow color) from cumin and achiote paste made from ground annatto seeds. Both are distant cousins of the ubiquitous Spanish paella. Ingredients for classic Latin American seafood recipes are becoming increasingly easier to find – especially in areas with established Latin American populations.
Thanks to modern day cold transport, fresh vegetables and fruits native to Latin American countries can be found in supermarket produce departments while neighborhood Haitian, Cuban, Brazilian, Argentinian and Chilean markets stock even the more obscure spices and herbs. Of course, at the heart of every great Latin American seafood recipe is great seafood. Matlaw's NEW Southwest Tortilla Cod and Chili Lime Stuffed Clams are the perfect choice to play the lead role in an authentic seafood dish.