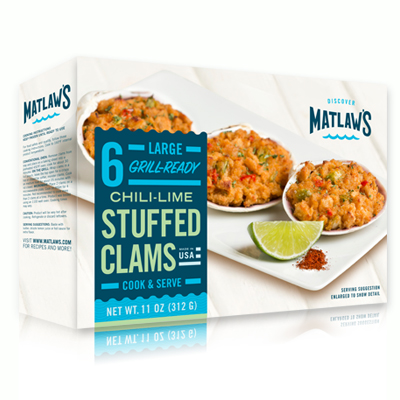 Chili Lime Stuffed Clams
A hint of lime and a little kick of chili pepper turn each of our Mexican-style stuffed clams into its own flavor fiesta. These appetizer size servings are ready to party in their natural shells.
Preparation
See Instructions
Preparation Instructions
Conventional Oven: Remove clams from tray and place on baking sheet into a preheated 450°F oven; cook for 30 minutes.
On the Grill: Wrap clams in a foil pouch; leave the top open for a crispy top or closed for softer, moister clams.
Nutrition
See details