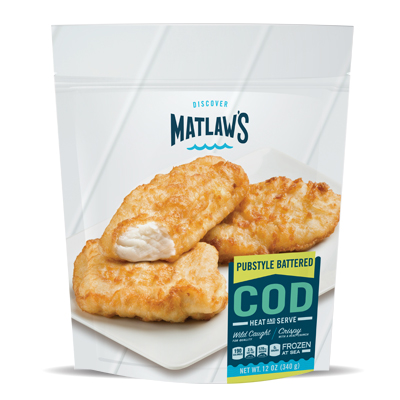 Pubstyle Battered Cod
Cut from whole, wild-caught fillets frozen at sea, the extra crunchy crust of our Pubstyle Battered Cod locks in moistness during frying for super tender, flakier fish.
Preparation
See Instructions
Preparation Instructions
Keep frozen until ready to use. Preheat oven to 425°F. Arrange frozen fish on crumpled aluminum foil or lightly greased baking sheet. Bake for about 30-35 minutes until crisp.
Tip: Cooking on crumbled aluminum foil will help prevent sticking. To check if the fish is cooked, flake the fish with a fork at the thickest part. Flesh should be opaque and flake easily.
Nutrition
See details