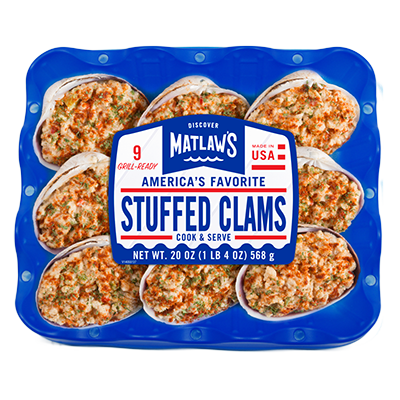 New England Style Stuffed Clams
Each is elegantly served in a natural shell and loaded with a classic blend of golden breadcrumbs, succulent chopped clams, minced celery, red and green peppers; and sprinkled with paprika and parsley.

Preparation
See Instructions
Preparation Instructions
Conventional Oven: Remove clams from tray and place on baking sheet into a preheated 450°F oven; cook for 30 minutes.
On the Grill: Wrap clams in a foil pouch; leave the top open for a crispy top or closed for softer, moister clams.
Nutrition
See details