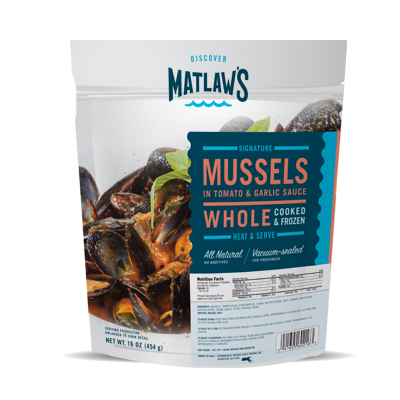 NEW! All Natural Whole Mussels in Tomato & Garlic Sauce
Matlaw's selects only whole, plump, succulent mussels and made with a delicious tomato and garlic sauce. Steam them to perfection so you can enjoy them any time — without the fuss of cleaning and cooking them yourself. Just heat and dig right in.
Preparation
See Instructions
Preparation Instructions
To Reheat in Bag: Place bag om boiling water until mussels open, approximately 5-6 minutes. Cut bag and put out mussels and juice. To Reheat Out of Bag: Cut bag and remove mussels. Steam or saute until mussels open, approxmately 5-6 minutes.
Nutrition
See details