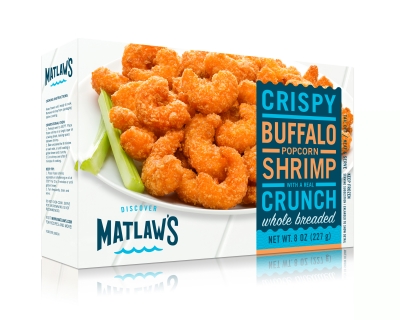 Preparation
See Instructions
Preparation Instructions
COOKING INSTRUCTIONS:
Keep frozen until ready to cook. Remove shrimp from packaging before cooking.
CONVENTIONAL OVEN:
1. Preheat oven to 450°F. Place frozen shrimp in a single layer on a baking sheet, leaving space between shrimp.
2. Bake uncovered for 8 minutes on each side, or until coating is golden brown and crunchy.
3.Turn shrimp over after 8 minutes of cooking.
DEEP FRY:
1. Place frozen shrimp separately in shortening or oil at 350°F for 2 to 3 minutes or until golden brown.
2. Turn frequently. drain and serve.
DO NOT OVER-COOK. SERVE HOT. Microwaving is not recommended.
Nutrition
See details